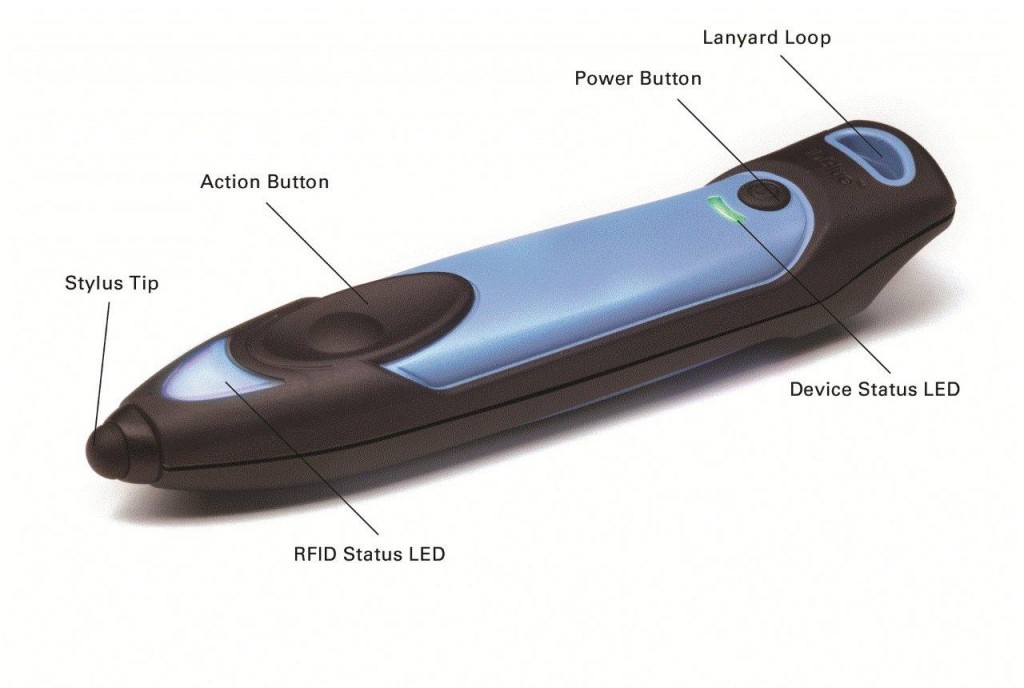 Key Features Include:
Capacitive Stylus Tip
Allows you to seamlessly interact with a variety of handheld mobile devices.
Ergonomic Design
Built-in lanyard loop gives you ultimate portability and convenience.
Quick Charge
USB 2.0 – allows for subsequent recharging to take a maximum of 1 to 1.5 hours typically.
Multi-color Status LEDs
Provides feedback on battery level, communication status, and RFID related events, including successful tag reads.
Intuitive User Interface
With a simple 'press and release' of a single button to switch on, connect, and read RFID tags.
Rechargeable Lithium Ion Battery
Allows for full day usage.
Onboard Data Storage allowing you to record information and one thousand tag id's without being linked to a computing device.
Internal Real-time Clock to allow time-stamping of each tag scan.
Integrated Bluetooth® 2.1 enables wireless communication to a variety of mobile and desktop devices.
Free SDK's and Advanced APIs with source code make deployment rapid, simple and cost-effective.
FCC, CE, and IP54 Certified