Rethink Mobile RFID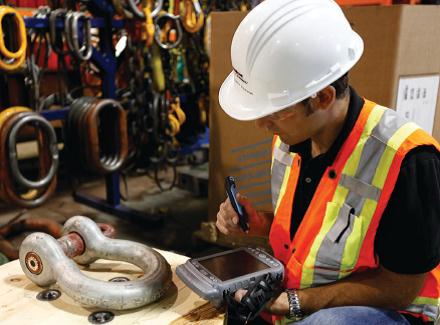 The ultramobility of IDBLUE's handheld stylus readers allow the user to utilize RFID in applications never thought possible.
Take RFID to the point of work – whether it's at the patients bedside, on the retail floor, or in-field for maintenance and repair work. IDBLUE readers are the perfect, economical choice for when it's more practical to bring RFID to your work rather than bringing your work to the RFID readers. Our readers connect to virtually any Bluetooth® device, allowing our clients to leverage the explosion of smartphone adoption in the mobile workforce.
Different by Design
Typical RFID handheld readers are bulky, heavy and cumbersome. Weighing in at a mere 60g, the innovative and ergonomic pen style shape of IDBLUE.HF is small and lightweight, allowing it to fit conveniently in your pocket. The reader also doubles as a capacitive stylus allowing you to seamlessly interact with a variety of handheld mobile devices.
Rugged & Reliable
Our FCC and CE certified readers have been designed with ruggedness in mind. With IP56 certification and IS certification-pending, IDBLUE readers can operate in a wide range of environments – from the engine assembly floor to the harsh conditions on North Atlantic oil rig platforms. For reliability when it's needed, our readers come equipped with a long lasting rechargeable lithium ion battery that allows for unlimited, continuous use on a single work shift (up to 8 hours).
Innovative Integration
Free SDK's and advanced APIs with source code make deployment of IDBLUE readers rapid, simple, powerful and cost-effective. IDBLUE readers are compatible and easily interchanged with many different types of platforms from a wide range of industry leading vendors. Leveraging Bluetooth® technology, IDBLUE provides cutting-edge RFID solutions for existing computing platforms while ensuring compatibility with future computing products and trends. In addition, IDBLUE can operate connected to a PC or smartphone for direct application feedback. Onboard data storage allows you to record information and thousands of tag id's without being linked to a computing device. Integrated Bluetooth® 2.1 enables wireless communication to a variety of mobile and desktop devices ranging from smartphones and pocket PC's to laptops. With a built-in USB 2.0 standard port, charging an IDBLUE reader has never been easier.
Smart & Scalable
An IDBLUE reader combined with your smartphone is more cost effective than a dedicated handheld reader which can cost upwards of thousands of dollars. As you diversify or upgrade your smartphone infrastructure as best suits your organizational needs, you can still maintain your RFID investment as IDBLUE readers are completely scalable.