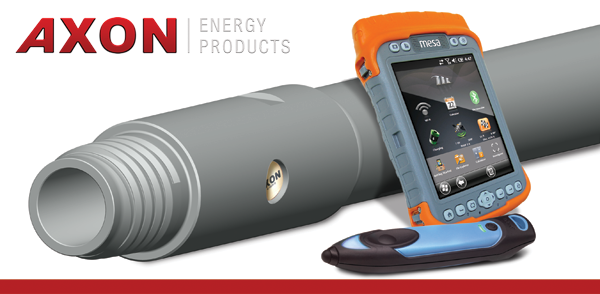 "IDBLUE's UHF reader provided our A-360 enterprise asset management system a quick and reliable solution for connectivity into our rugged mobile platform, their quick integration path into our mobile application provided us ability to test and deploy efficiently"
Daniel P. Pacheco, Vice President – Product Development
Customer Profile
Based in Houston, Texas, the energy capital of the world; Axon Energy Products designs and manufactures pressure control, well intervention, tubular, drilling and downhole products, as well as providing rig concept and design services, including enterprise asset management solutions for a global customer base that includes oil and gas drilling, well servicing and work over companies.
Business Challenge
AXON's A-360 Suite needed a robust precision read RFID UHF reader with Bluetooth connectivity for their mobile rugged platform and their mobile asset management solution.
Solution Overview
AXON engaged IDBLUE to provide a UHF reader and SDK to interact with their mobile application running on Microsoft® Windows Mobile 6.5 Professional and utilizing their proprietary rugged UHF EPC Gen2 A-Tag.
Key Benefits
Precision reads in tight areas around drilling equipment
Storage of  scanned data for remote field data collection
All in one reader and stylus solution
Lightweight, easy to use, and rugged design